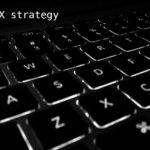 UX Strategy 2020: 5 Things you Should Definitely Consider
UX Strategy – what you need to know
UX strategy is the how, the when, and the why of the UX design. Typically, it is a document that outlines the plan of action and the goal of a UX design project. A good UX strategy takes into consideration the big picture; this includes the user needs, the business vision, and the development team's capabilities. With the UX strategy, a company will know where they are going and how to get there.
A UX strategy allows a company to get validation even before designing anything and lets the company know exactly what it wants to achieve. One of the things a UX strategy should include is a research plan. This allows the business to validate its solution and know if it is worth developing. 
1. Motion Gestures and Animation
Some of the trends that have gained popularity in the last year are motion gestures and animations, especially in smartphones. With the new devices in the market that have almost eliminated the physical buttons, motion gesture is the way to go. Tabs, menus, and other visual elements have to be designed considering these features.
 For example, Android 10 is the latest update of Android, and one of the significant changes that appear in this version is the integration of animation and motion gestures. Apple has been using these features in some of its products for a few years now. This trend will keep on growing.
2. Design for speed
With the growth of 5G technology, the internet will reach speeds never experienced before. The 5G technology promises speeds of 500 Mbs to 1.5Gbs. This is a notorious improvement compared to the 4G speeds and this improvement will be reflected in a significant change when loading websites and using mobile apps.
Companies need to consider this when doing their UX strategy for 2020. Countries like the USA, China, and Germany already have some locations with 5G and are planning to expand the areas for this year.
3. Voice user interface
Almost every OS nowadays comes with an AI virtual assistant. This is a trend that has become very popular in the last few years. Alexa, Siri, and Cortana are only a few of them, and they are so powerful that they can interact with an app much faster than a human.
These assistants are voice-controlled, which makes the experience simple and easy. Because of this, it is essential for a UX strategy to consider a voice user interface for their product.
4. VR & AR
Virtual reality and augmented reality are the technologies of the future. The efforts of developers to combine the virtual and the real world have increased in the last few years. There are already many apps that make use of these technologies, from games to e-commerce.
 For example, an app that allows you to see how a tattoo will look on your skin or a complete virtual reality game experience. Gucci and Nike are already using these features for their mobile apps. Although they are not compatible with all types of businesses, it´s something to think about when doing the UX strategy.
5. Dark Themes
Dark themes are the last trend on mobile device displays. Apple introduced this feature with its iOS 13 and Android with its version 10.0. Many users prefer the dark mode because it saves battery power, doesn't damage your vision as much, and just looks cooler.
Because this feature is relatively new, some apps are still doing the transition of including the dark mode in their UX experience. If having a Dark Theme isn't in your UX strategy yet, then your 2020 UX strategy should definitely start considering it.