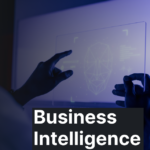 Why Business Intelligence Can Be Essential for Your Software Development

Business Intelligence: a key concept for your business
The advancement of Internet technology has meant that all companies have a large amount of data at their disposal. In the digital age, the ability to make accurate, data-driven decisions is one of the fundamental values for improving business performance. 
This can be done through Business Intelligence, also called BI. It is a concept that refers to all the processes that serve to transform data into information. In other words, it allows a large amount of hard data to be easily interpreted. This can revolutionize the launch of your projects!
If you think about it carefully, there is data that we can measure all the time, although we don't always do it. For example, if we have a website, we can measure the time spent visiting each category, the bounce rate, or the number of people who purchase our services. 
When this data is analyzed by a professional and transformed into information, you will have more resources to succeed in your projects. Therefore, the objective of Business Intelligence is to group the data in a user-friendly way so that you can create graphs or reports that can be used to make accurate business decisions.
Why can Business Intelligence help in software development?
BI can be key to enhancing software development first of all because it is necessary to have a professional who is dedicated to analyzing the competition. Any company seeking to succeed in the market needs to know the characteristics of its main commercial rivals. 
Business Intelligence is beneficial for finding out what everyone else's strengths and weaknesses are. If you don't use it, you're likely to be just an imitation of the market leader. That's one of the most common mistakes in startups. If you take advantage of BI, your product will have a differential value that will make more consumers choose you. 
Before launching your software, you will also want to know what potential customers expect from your service. When you collect and process massive data, there are many factors that you will have to take into account. This will help you predict what the various stages of your product launch will be like. 
Once released, you will be able to leverage Business Intelligence to understand your users' behavior. It is likely that, in the early stages (usually when a Beta version is launched), you will have access to the first interactions of real people with the service they have tested.
For example, in the case of a mobile application, you will measure the number of downloads, the number of registered users, and the number of people who make a microtransaction. At the same time, you will be able to see which sections of the app they spend more time in, which ones they use less and what you should polish in the next update.
All this data can be processed and analyzed to transform it into information. This will allow you to have better criteria to maximize the success of your software since you will be improving your services to attract more users constantly.  
Benefits of Business Intelligence in Software Companies
Of course, Business Intelligence can bring many benefits to software companies. Here are the most important ones:
Real-time analysis

. No matter what software you launch in the market, there will always be an "online" user. Therefore, you will be able to see how they behave, live, and in real-time. This way, you guarantee constant monitoring that will help you improve. 

Reduce costs

. By having an accurate analysis, you will understand which are the most important areas of your software. For example, if you have information about the time slots in which more people are using the service, you will be able to assign a more significant number of technical staff to the shift with more users. So, you will avoid spending money unnecessarily. 

Opportunity identification

. This is useful when the opportunity arises to incorporate some new functionality that could interest users. A very clear example occurred with stories on social networks, such as Instagram. The development team noticed the users' interest in ephemeral posts and launched this functionality, which increased the app's success. 

Risk prevention

. If you want to avoid development problems, you must know which areas are most likely to collapse. By having constantly updated information, the development team will be able to be aware of any risk. Even if an error occurs, it can be repaired quickly and efficiently since you have the information about the problem beforehand. 

Continuous improvement

. Fixing bugs is not enough; you must also offer continuous improvements to keep users interested. No matter how successful your product is, you should know that it can always be improved. Thanks to BI, you will be able to make improvements that your users expect since it helps you have a more objective analysis and is less biased by your preferences (which may not be those of the community).  

Behavioral information

. Users are the ones that allow your business to advance and prosper. You will make better business decisions if you understand how they behave and engage with your company/service. Also, having this backup data will give you more confidence to implement successful changes. 
Business Intelligence: using data to your advantage
As you can see, Business Intelligence is a revolutionary resource that will allow you to optimize all your software development processes. It is not only helpful when launching your MVP, but it will also be decisive when your product advances and positions itself as one of the leaders in its corresponding market segment. 
There will even come a time when you will be able to take advantage of its predictive function to understand what trends you can incorporate into your service. In short, this is what great companies do to prosper. They never stagnate but are constantly feeding back valuable information to make outstanding business decisions. 
Now that you know all about Business Intelligence, we invite you to continue reading articles within our blog. We hope we have helped you!